You deserve a break today...
at Le Calao.
The Calao restaurant succeeded in Calao Inn, one of the first hotels in Luang Prabang opened in 1996.
Your new hosts, Yannick and Gilles, are also the owners of the Elephant Restaurant and Elephant Vert, Bistro Ban Vat sene and Coconut Garden.
They are pleased to welcome you to this charming house to enjoy many traditional Laotian family dishes but also international dishes such as snails, carpaccio buffalo, mustard rabbit and many others.
Our faithful chief cook Khampheng, followed us throughout our journey.
Through the history,
Luang Prabang had a cuisine considered as one of the more complex and fancy of Laos. Le Calao wishes to keep a track on all the emblematic dishes of the country, a rich and delightful cuisine. Our cook team learned with their parents and grand-parents. With the development of tourism and the arrival of western food, some of our traditional dishes are no longer featured in many local restaurants.
Today, they would like to share the flavors of childhood with you. If you are looking for a real culinary journey, all the Calao Team will be happy to guide you through !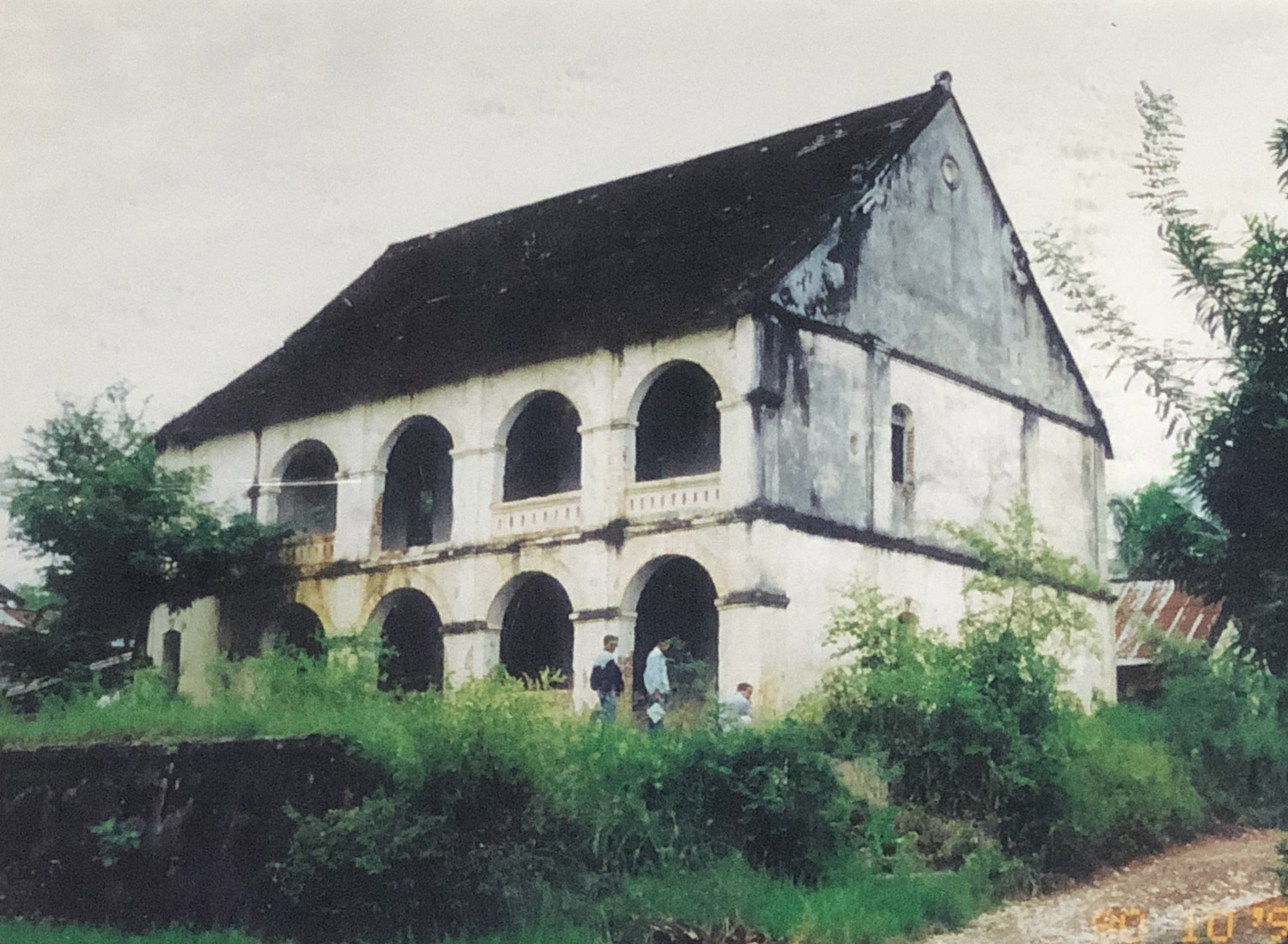 The House
The building was originally constructed in 1904 by a Chinese trader from Macao.
His design was heavily influenced by Portuguese architecture, during the French colonial period which has resulted in a unique and beautiful building that has been declared as one of the protected World Heritage buildings in Luang Prabang.